Miscellaneous
Hobbies
I enjoy reading science fiction and fantasy, playing RPG and strategy video games, and watching anime. For more details click here. I also have a blog, in which I talk about science, life in Chile, and review books I've read.
3D Photography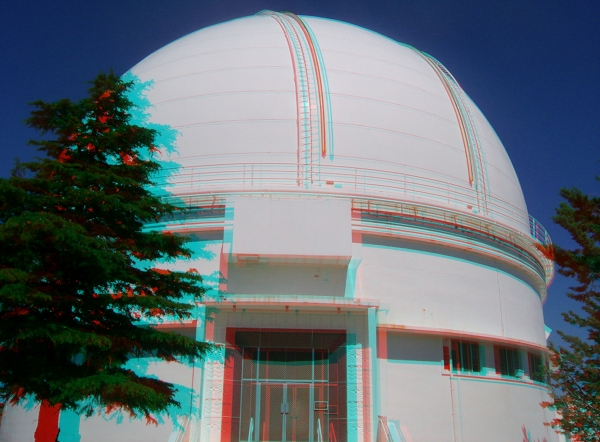 I've recently discovered how "easy" it can be to make 3D photographs of the kind viewed with red/blue glasses (red on left). Since then I've made it a point to snap some pics with the appropriate technique when I go someplace new. While you can probably find many of these sorts of images online, you may not find 3D images of observatories such as Lick or Palomar. So I've decided that whenever I go on an observing run, I'll bring along a camera and get a shot or two. For now I only have Lick Observatory and a few other miscellanous places, but I'll be adding these images to my Picasa Web Album.
Infrared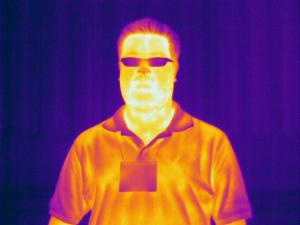 It's me, in the infrared. Taken on October 30 at the Spitzer Conference: New Light on Young Stars: Spitzer's View of Circumstellar Disks.